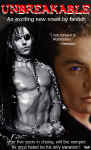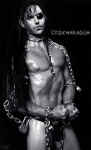 This whole story started with a manip of Xander in chains.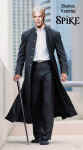 I want to thank everyone who helped beta this, everyone who left feedback about it on LiveJournal, and in particular, Sexymermaid who made me join a beta group. Her support and positive image in the LJ community is a bright star.

It's five years past "Not Fade Away." Spike works freelance for the Watcher's council. Xander went missing for a long time, until Spike found him. Now, Spike must help Xander recover from long, hard years in captivity.
Rated NC-17, Adult

Unbreakable