In the final battle between good and evil…Lucifer's just sent back one of his own to join the fight…Missing Heroes.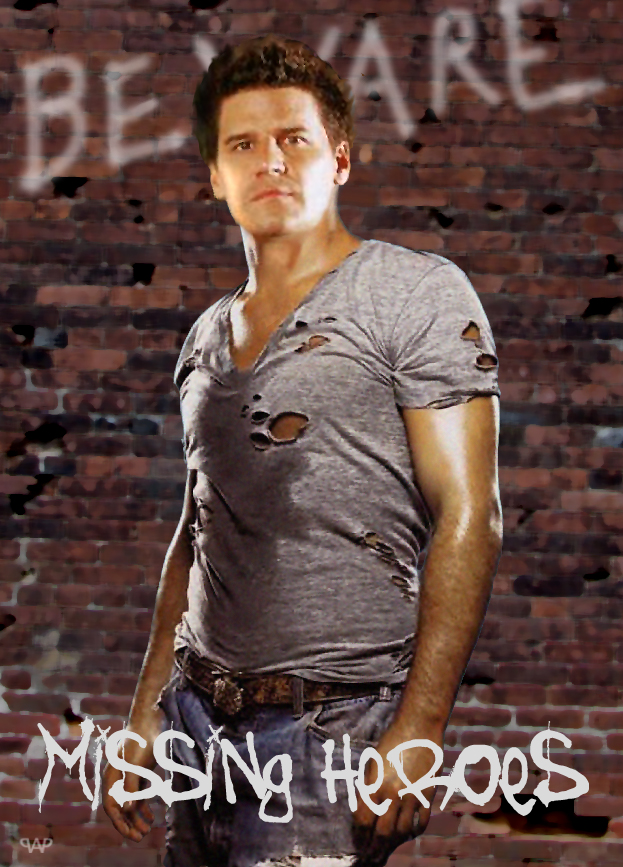 Text by C-Woodhaven
Vol 2: Welcome Home
Faith growled at the waste of space in front of her. The guy was babbling incoherently, lost inside himself. She hadn't even gotten to cold or blunt. Disgustedly, she snapped his neck. He wasn't even good for a meal.
Clap clap clap
"Nice work."
Her eyes widened as a familiar face moved out of the shadows. "Angelus?"
"I told you the devil couldn't keep me," he smirked.
Faith crossed the warehouse and jumped into his arms. Lips and fangs collided and she tasted Sire's blood for the first time in a hundred years.
"I missed you, lover," she purred. "Now the fun can really start."
Back to Missing Heroes Main Page